Who We Are
What we eat is important to us, so why shouldn't it be for you, too? At Hyder Creek Farm we are not the biggest and that's ok with us. We don't want to be.
In 2003, we bought our parents' small farm in the hamlet of Monticello, just outside of the village of Richfield Springs. What started out as producing a little bit of hay and tending a few cows has developed into working 214 acres. Yearly, we produce approximately 9,000 small square bales of hay and maintain a herd of over fifty cattle, all while working full-time jobs off the farm. In 2018, we expanded our operation to include pasture-raised Freedom Ranger chickens.
We pride ourselves on taking care of our land and use regenerative agriculture and adaptive grazing techniques to preserve soil health and maintain biological diversity. Biodiversity is the key to creating a happy, healthy ecosystem. Healthy soil stimulates multi-species grasses, which are healthier for the animals to eat, creating a healthier product for the consumer.
Hyder Creek Farm is not just a farm, it's a family. And at the end of the day, we are just borrowing the land until the next generation takes over.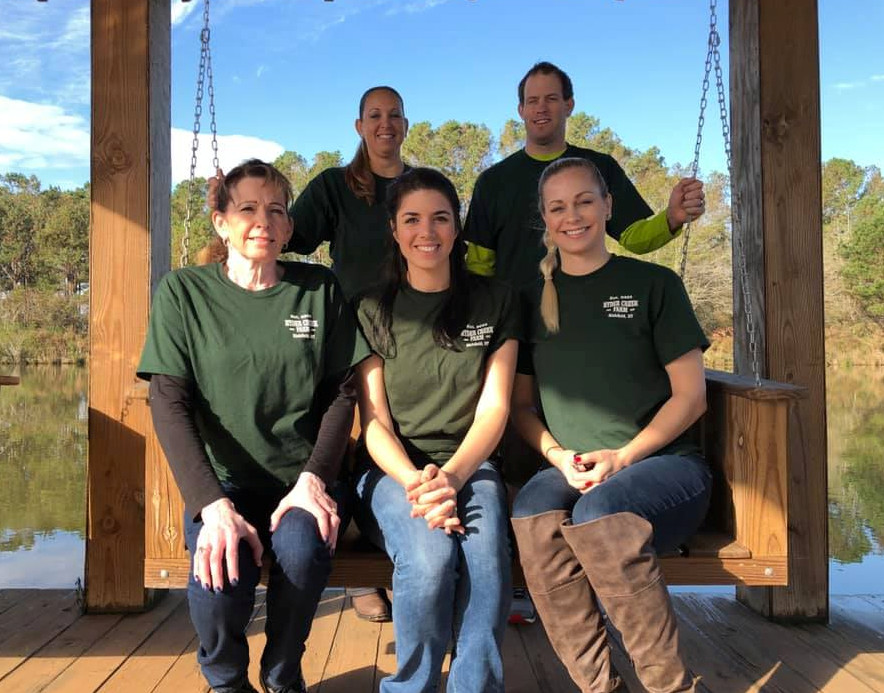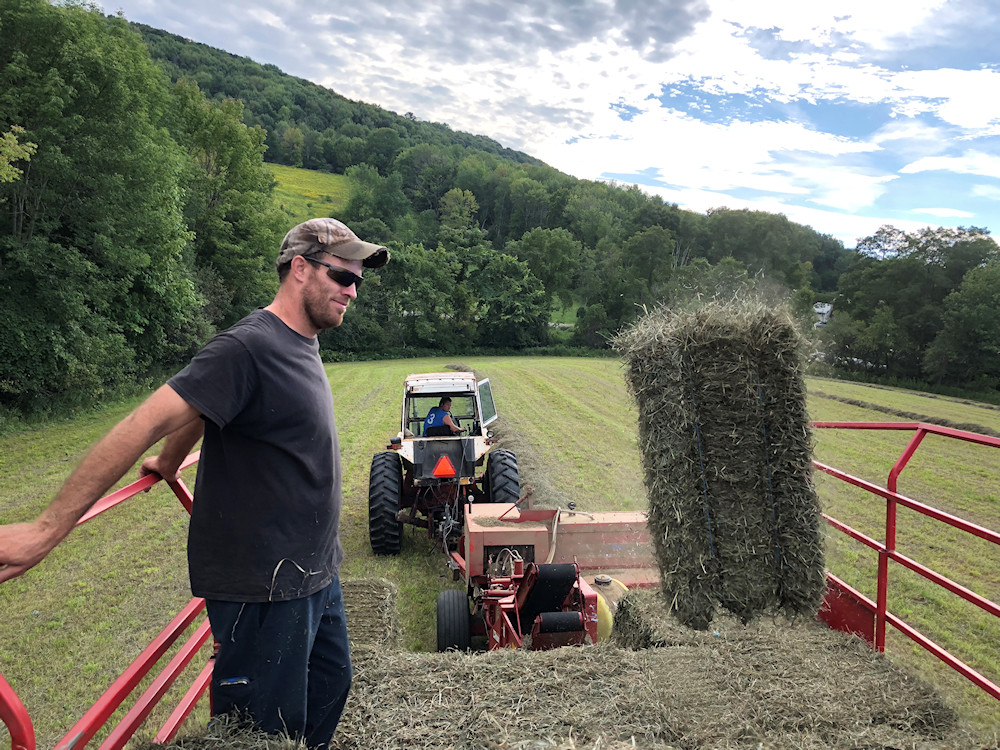 Where are we going?
We may be a small family farm in central New York, but we have big plans.
Here at Hyder Creek Farm, we are bringing the farm to you through social media and our website. You can keep up with what's happening on the farm and shop our variety of locally raised meats, which you can have delivered right to your home, letting you spend more time on what's important, like your family.
We want to continue to teach people about our farm so that they can share in our passion for farming, food, and family. Down the road, we plan to explore more ways of connecting you the consumer with your food. We also hope to be able to welcome people to our farm to see our process and really get in touch with how their food is raised.
Stay tuned…